MATILDA Compact Kit
Kit for simple and not very intrusive, but complete solutions.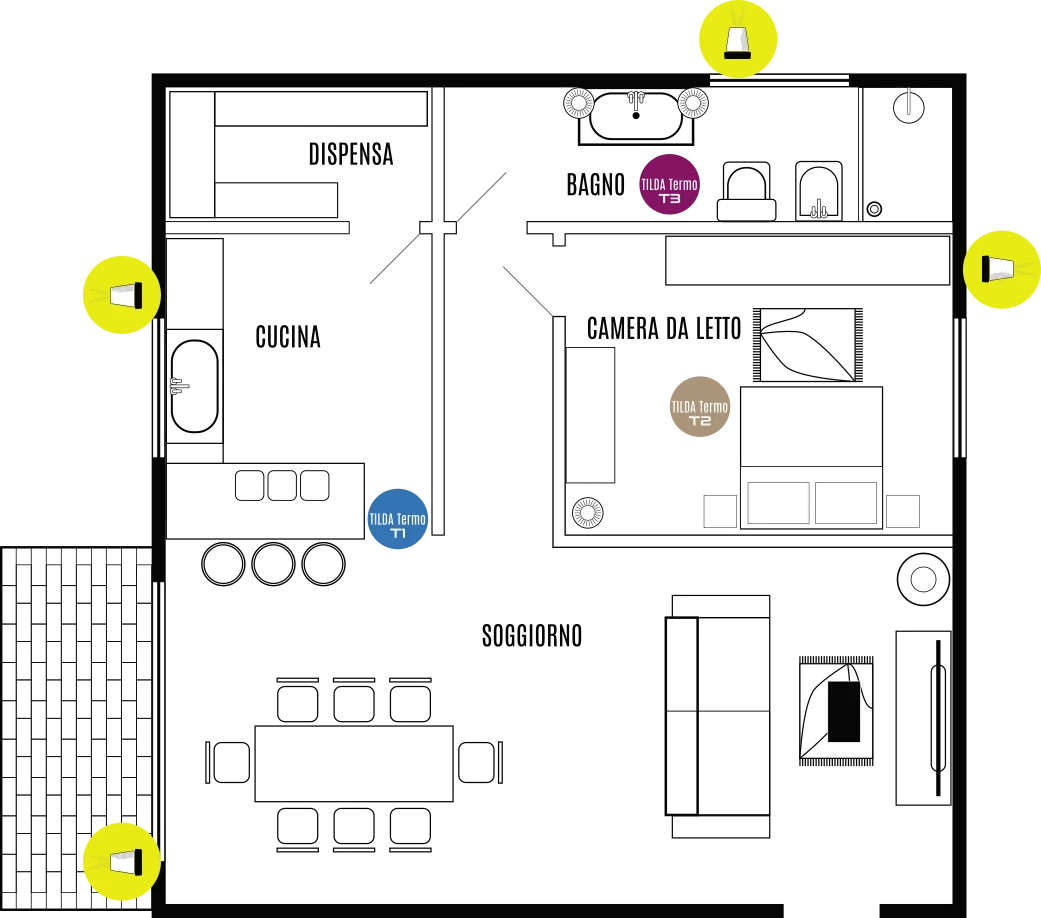 Kit C
ALL IN ONE SOLUTION
Management of 1 thermal zone with the possibility of monitoring up to 3 temperatures, 2 of which are internal and 1 external.
Kit P
Managing up to 3 thermal zones and monitor 2 temperatures (internal and external).
Kit A
Managing up to 4 thermal zones.
Complete anti-theft and load management.
USE CASE: MOUNTAIN ACCOMMODATION
Solution dedicated to heating management, with option to manage lights and air monitoring.