sMily - Remote connection and monitoring
24/7 machine management from everywhere , anytime.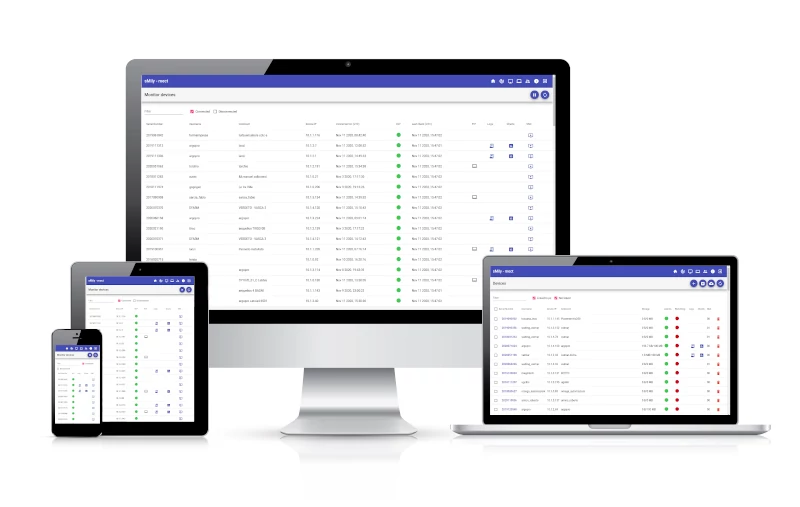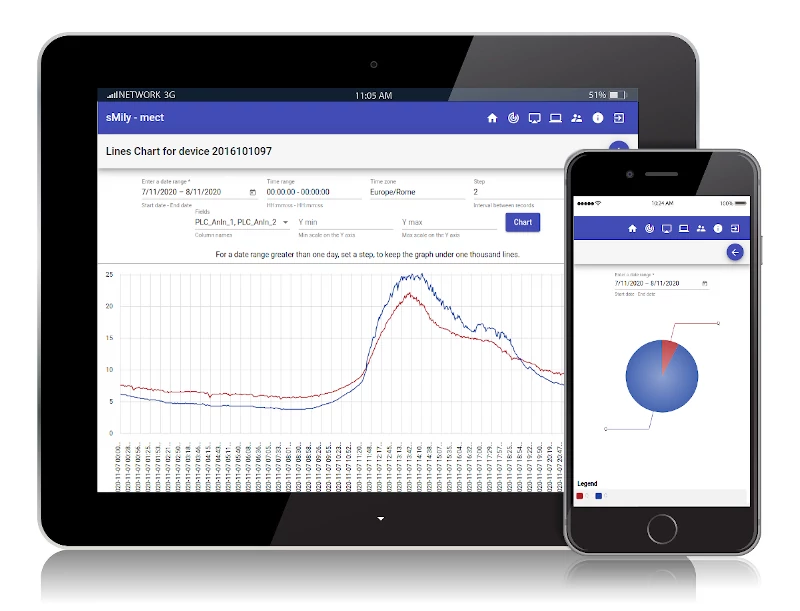 sMily is a new service that allows you to access the machine remotely at any time, through any smartphone, tablet or computer.
Through sMily you can operate as if you were in front of the machine, verifying with the maximum accuracy the operation.
sMily: the service that cancels distances and eliminates travel.
Remote connection
Secure and encrypted connection via VPN via LAN, Wi-Fi and Mobile
sMily can also be installed on both PC and smartphones/tablets
Monitoring of system variables
Simple and intuitive interface
Remote application debugging
Total machine control
Software update (HMI/PLC)
Access privileges management
Warning of alarms by email and/or Push notifications and/or SMS (optional)
Alarms view
Notice of disconnection and/or reconnection of the device via email and/or Push notifications
Monitoring
sMily allows you to monitor the application. You can:
synchronize on the server the variables of the user application.
display default variables
download files from the server
view data using charts
create specific log files and download data in .xlsx format
use the file transfer functionality between device and web interface
obtain the list of files uploaded via "file transfer" through the use of the API
obtain data stored in the sMily cloud, in JSON format, through application software
send, via API, files of "recipes" from application software to the device
send, via Web Browser, files of "recipes" to the device (optional)
More info
sMily is a solution based on advanced systems, such as OpenVPN and OpenSSL, and allows you to remotely manage an industrial plant or machinery in a simple and safe way, avoiding expensive interventions on site. Communication is always encrypted to protect data and avoid intrusion or external interference
The basic requirement for using sMily is to connect the PLC or MECT Operator Panel to the Internet, via a wired network, WiFi or mobile data.
sMily in practice
By entering the credentials in the portal of sMily, www.vpn-smily.com you have immediate access to the system and information on the operation of the machinery or plant, you can perform control and monitoring operations, maintenance and updating directly on the machine
The sMily platform also allows the definition and hierarchical management of users and the assignment of machines to users, each with different access rules.
Moreover, through the hierarchy of users and machines, sMily allows to extrapolate data for the creation of statistics for the sales, marketing and production sectors. For example, it is possible to evaluate the performance of a given geographical area rather than a particular product line.