TILDA Products
MATILDA was designed to manage the optimization of available energy, safety and monitoring the quality of the air in the environment in which you live. It is a scalable set of products for Smart Home and Smart Building and is managed by the innovative TILDA SOFT software. All features are also accessible remotely.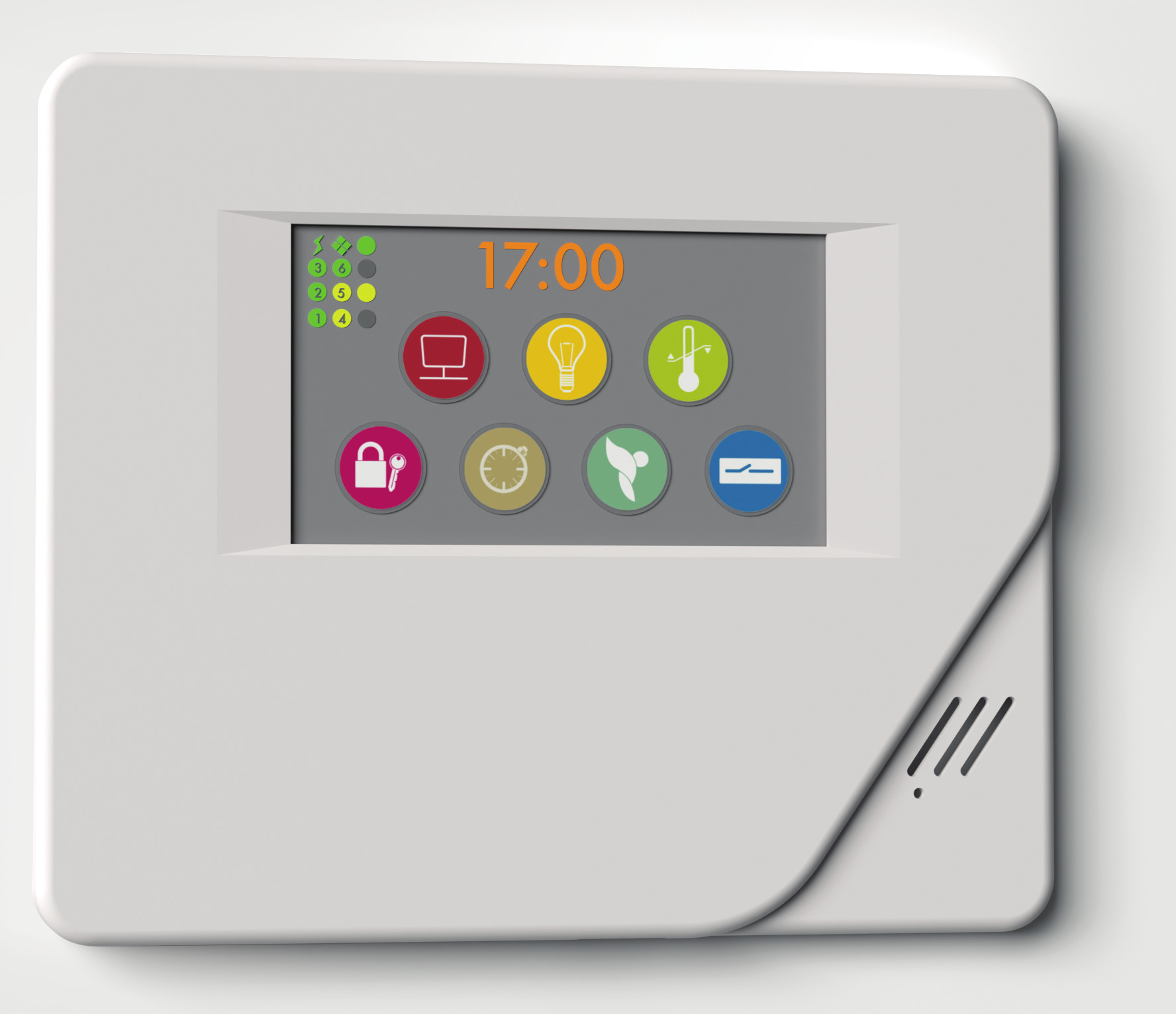 TILDA Termo
TILDA Thermo can replace the old thermostats present in systems with traditional radiators and provide precise temperature control. It is possible to have a double probe to control two areas of the same zone and, with a possible third probe, to monitor the outside temperature. You can control up to 5 lights with buttons and relays, view graphics and manage the system even remotely.
Available both in the built-in version and in the wall version.
TILDA Viewer
Thanks to our TILDA Viewer viewers it is possible to view and control other devices inserted in the network, even remotely.
TILDA EP
The TILDA EP is the control panel of the electrical panel that returns the precise and MID certified measurement of electrical energy and instantaneous power. It manages up to 12 sectioning and, optionally, commands up to 8 power loads (relay in the electrical panel).
You can view graphics and manage the system even remotely.
TILDA BA
The TILDA BA is the anti-intrusion panel that controls up to 32 sensors consisting of clean contacts, for example reed contacts and volumetric sensors, with Daytime / Nighttime / Everything operating modes and blackout detection. The system can also be managed remotely.