MATILDA Kit
The MATILDA system includes a series of pre-built kits to satisfy the most common needs. To respond to more complex requests, the kits can be combined.
The Integration Kit is used for customized functions and applications.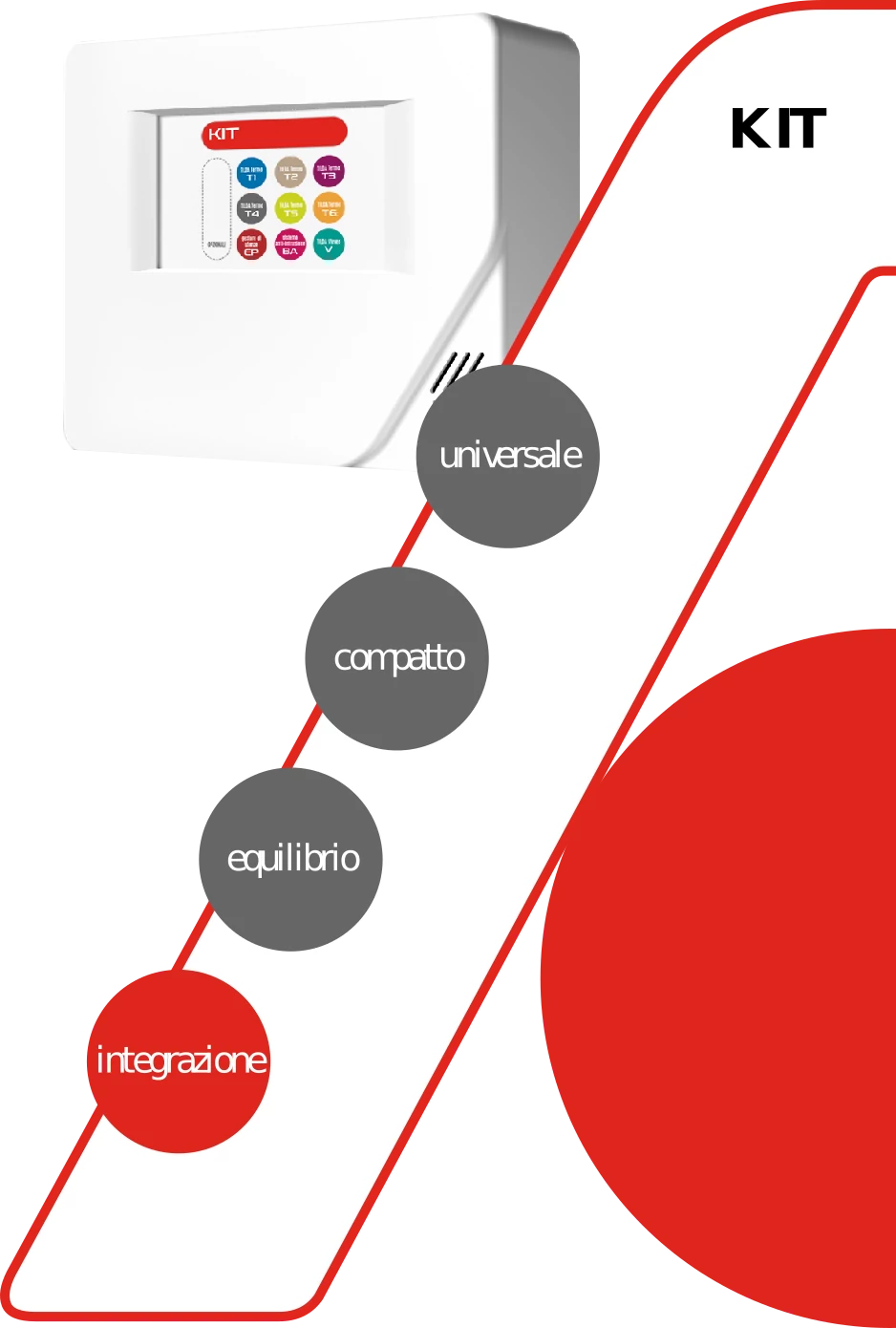 Universal
With its essential kits it is possible to provide a solution both for the simplest systems and for the most complex and equipped ones.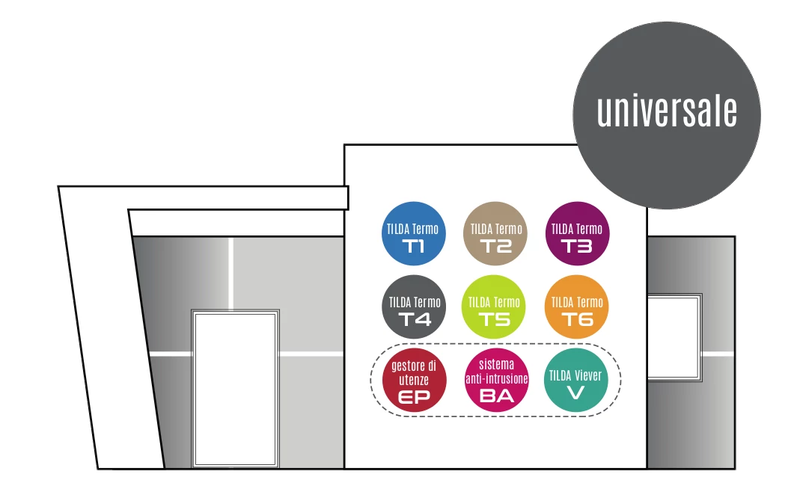 Compact
Kit for simple and not very intrusive, but complete solutions.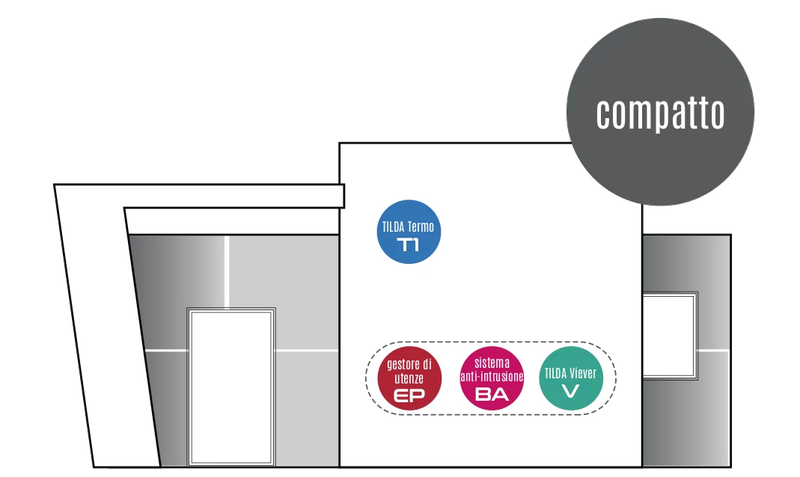 Equilibrium
Kit for home automation management and power balancing of the products that integrate the TILDA line.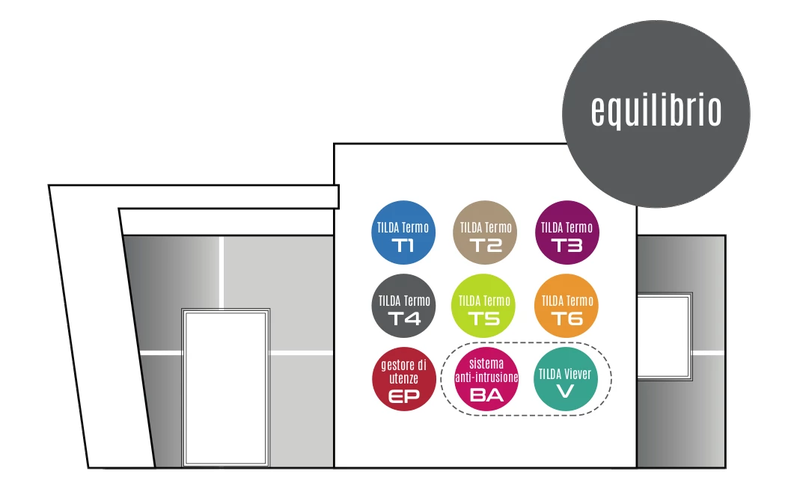 Integration
Essential elements of the system useful to enrich your kits with the desired functions.
The integration takes place by modifying the TILDA SOFT software based on an open platform.