MATILDA Balance Kit
Kit for home automation management and power balancing of the products that integrate the TILDA line.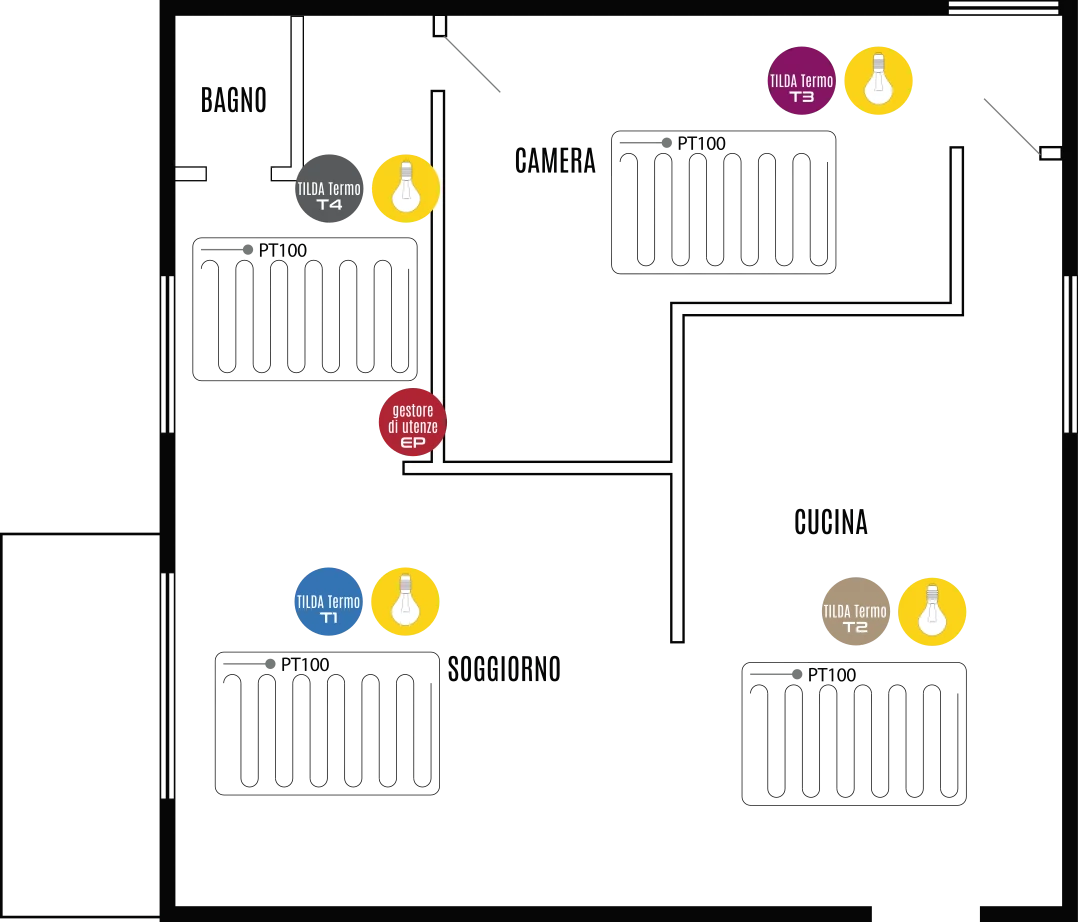 Kit E
Management of wall-mounted radiant elements and convectors.
Kit Q
Manages up to 2 heated areas with radiant floors. For large rooms, such as living rooms.
Kit O
It manages up to 4 heated zones with radiant floors.
USE CASE: CITY APARTMENT
Solution dedicated to heating management, with option to manage lights and air monitoring.